28.07.2021: As part of development Smart City projects, Almaty city Department of Digitalization signed Memorandum of Cooperation with CrimsonLogic PTE Ltd
Almaty city Department of Digitalization and Singaporean company CrimsonLogic PTE Ltd signed a Memorandum of Cooperation on 28 July 2021, in order to further develop Smart City's projects. Almaty Data Lake became the first project of cooperation between the parties, its strategy correlates with Singaporean model «Citizen 360˚» that is recognized as one of forefront approaches in the world. According to the model, good governance of data resources allows data to follow citizens, instead of citizens chasing their data.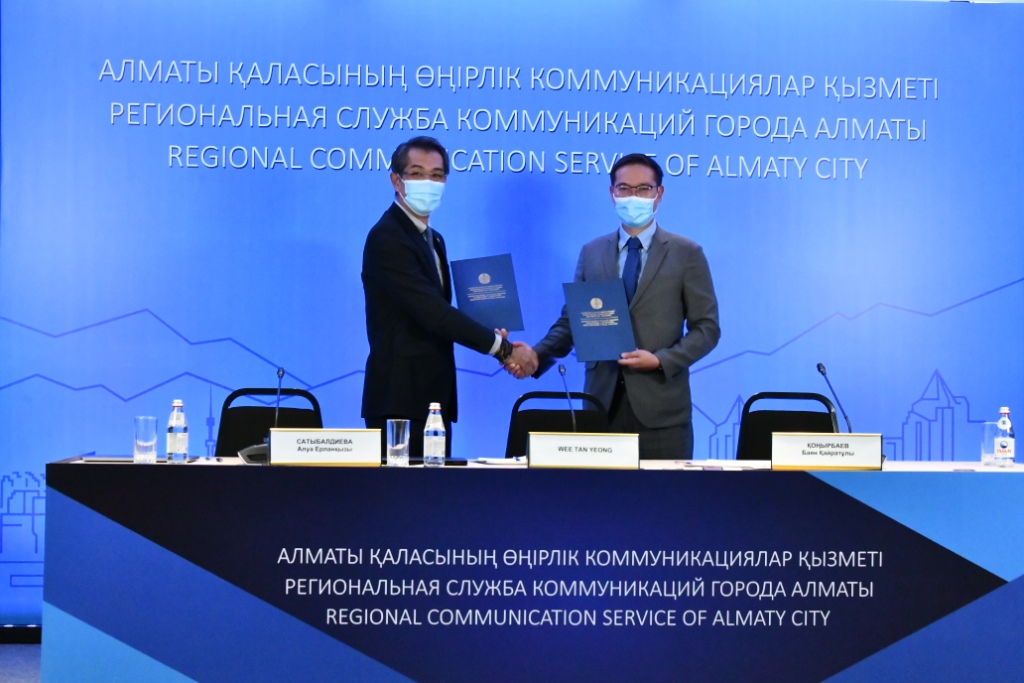 During online briefing Wee Tan Yeong, Vice President of CrimsonLogic, shared the story of Singapore's 'digital journey' towards 'digital government', and about his company's role as a one of think-tanks and drivers for the journey. Singaporean partners have also demonstrated MyInfo system, that enables the government of the city-state to provide proactive services to its citizens.
Bayan Konirbayev delivered to the press milestones of cooperation, that will foster development of holistic digital eco-system. This approach will unite city information systems through cross-sectoral data governance.
If we compare starting conditions of Singapore before initiating digital transformation, we find Almaty in more favorable position: Kazakhstan has younger population with good educational background in technical directions. Apart, modern technologies as artificial intellect, blockchain, 5G open up far more opportunities for creative technological innovations. In our opinion, Almaty has selected the right approach to digital transformation and has all chances to become the digital hub for Central Asia.
We were thoughtfully choosing a platform to localize our projects. Taking into account the Singapore experience in digital transformation, we believe it will be easier for us to pass our digital journey together with Singapore.