29 September 2020: IT-Council reports on its nine-month work
On 29 September 2020 IT Council under the auspices of Almaty Mayor met to report results of its work for 9 months of 2020, and discuss short-term plans until end of this year and medium-term plans for 2021-2023.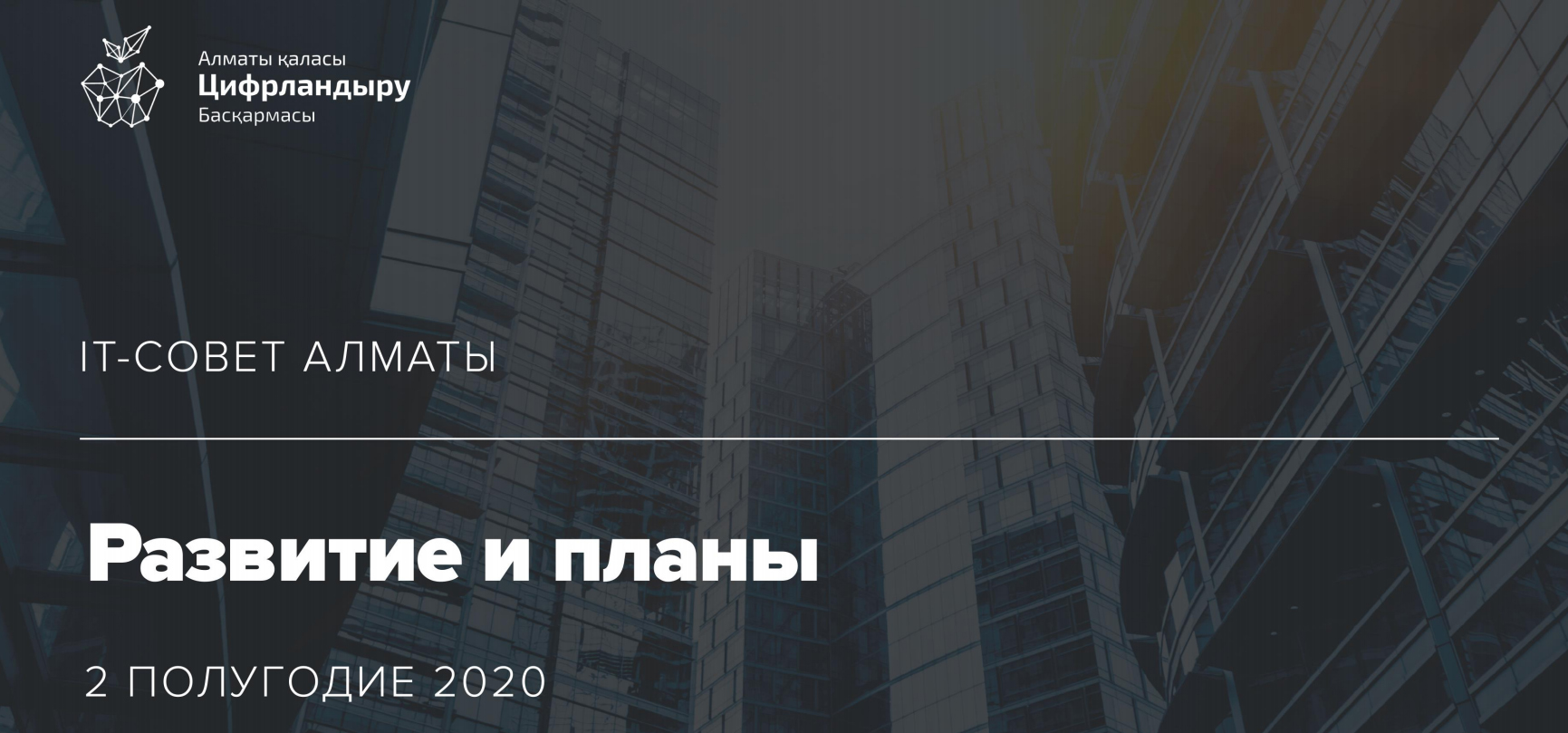 In 2020, part of IT-Council's efforts was aimed at finding local suppliers of IT solutions for education and sports, as well as determining needs for automation of housing and communal services sector. As a result, 25 local IT companies, 17 educational platforms, and 8 hardware and software suppliers were identified for education sector; 9 local IT companies and 6 educational platforms were found adaptable for sport sector. In area of housing and communal services, needs for introduction of a unified electronic document management system for all utility service providers were identified, and also needs to update data on homeowners by integrating it with the relevant databases of other data owners.
As part of implementation of 'listening state' concept, this year it is planned to digitize services provided offline, in particular for people with disabilities. In 2021-2023, there is an intend to modernize the project for collecting and processing open requests from citizensby principle 'every request is visible to everyone', including history and status of the request, official answer and e-signature of a responsible public servant.
Medium-term 'smart city' initiatives include increase in coverage of 'smart meters', deployment of an intelligent system for efficient management of utility networks, and creation of a 'digital twin' of Almatycity.
There were also discussed challenges related to increasing level of business and civic engagement in digital transformation processes, compliance with Yellow Pages Rules in organizing work of public bodies, attracting direct investment into IT-sector of Almaty, developing business angel clubs and international cooperation.
For more information about IT-Council report, click here.