03.04.2023: Almaty city Department of Digitalization and CrimsonLogic PTE Ltd extend cooperation on Almaty Data Lake project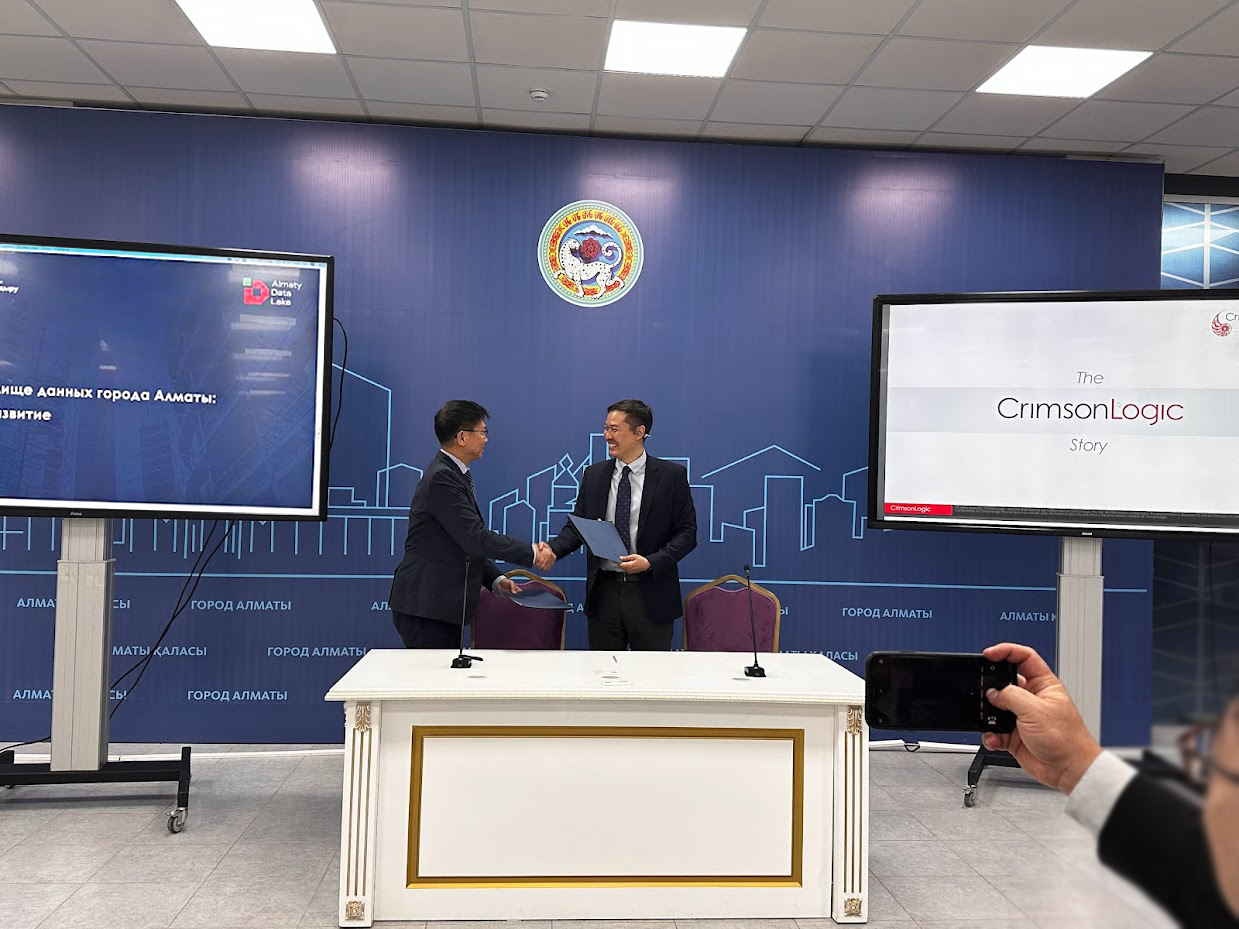 An extended meeting of Almaty Data Lake participants took place on 3 April 2023. Project owners shared results of the established Social Cluster, including analytical cases executed on the project platform. Concepts and future workplans on setting-up Economic, Logistics and Land Management clusters were discussed with representatives of government agencies and Almaty businesses.
During the meeting, a three-year Memorandum of Understanding was signed, to mark extension of fruitful cooperation between Almaty city Department of Digitalization and Singaporean CrimsonLogic PTE Ltd. The cooperation is based on CrimsonLogic's over thirty-year experience in data governance and its technical solution that forms the operational basis for Almaty Data Lake.
«It is very important for Almaty city administration to engage business in addressing socio-economic city challenges. Through our analytical cases, we identify problematic issues and look for solutions that can be implemented jointly with Almaty business community.»
«We are deeply impressed with the results that Almaty Data Lake project has achieved in such a short time. To further develop local capacity and competency, CrimsonLogic will work with the Akimat to provide the necessary expert support and share technical knowledge with local specialists.»