15.07.2021: The Unified Communication Space platform starts accepting applications for free business analyst training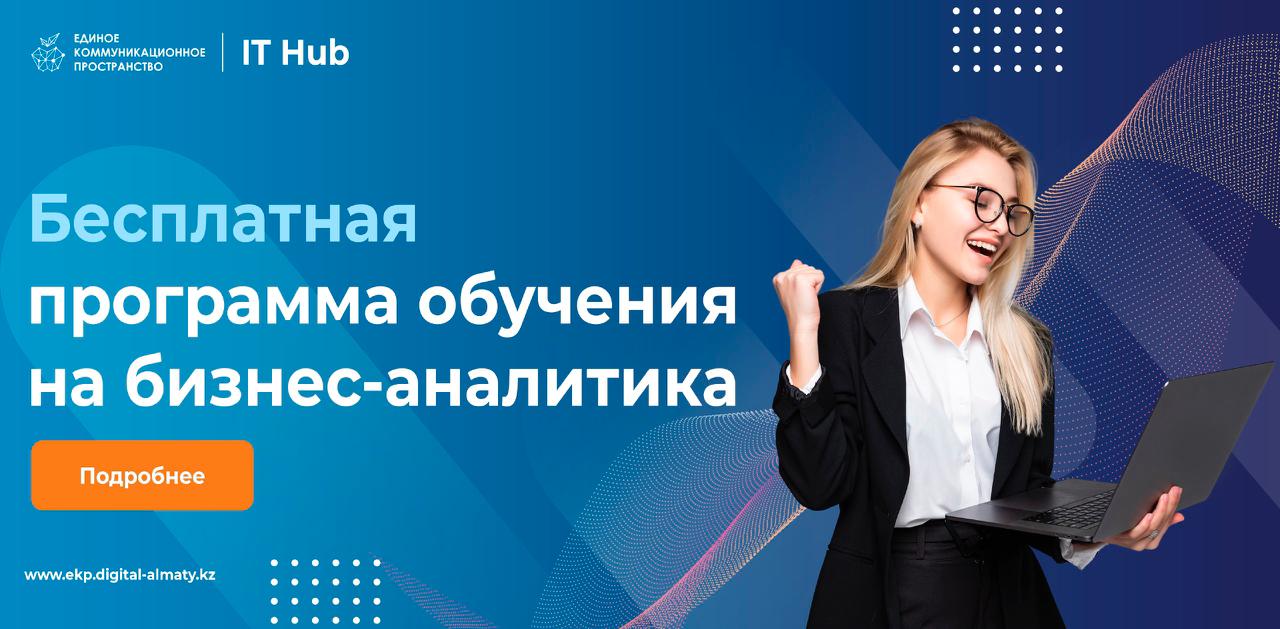 Almaty Akimatjointly with Bank Home Creditlauncheson Unified Communication Spaceplatform a free educational programmeand internship for future IT-specialists.
During training, attendees will be able to learn basic programming in PL/SQL for Oracle databases, visualization opportunities with Microsoft Power BI and other important tools for «Business Analytics».
Testing period from 15 July 2021 to 15 August 2021.
Training period - 2 months.
The training format is online.
The programme is open to students of 3-4 courses in economic and technical fields.
To attend the programme:
1. Fill in the form on Unified Communication Platform site;
2. Goonlinefortesting;
3. Starttraining!
Upon completion of the course, each participant will receive a Home Credit University certificate. Based on exam results, best course attendees will become a part of a large family of Bank Home Credit as interns and full-time employees.