TimeApp Connects with Specialists Who Are Ready to Serve a Client Right Now
TimeApp connects a client with specialists who are available and ready to serveimmediately. The client can book any specific service, without a prior call at time convenient for themselves.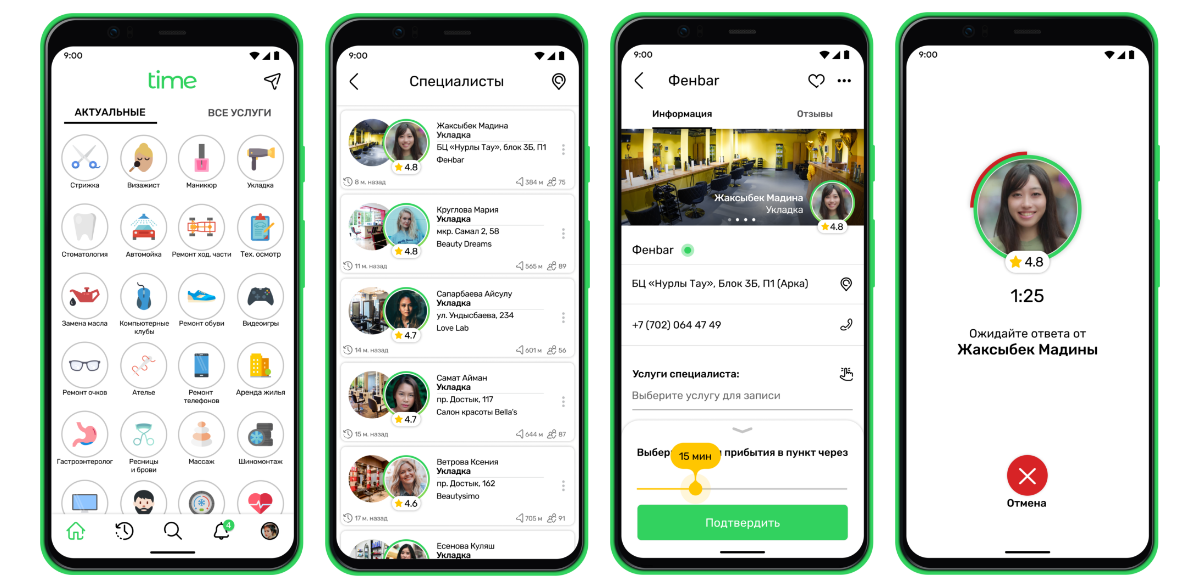 For other side, TimeApp allows a specialist to inform potential clients that he or she is available and ready to accept the client at the moment.
The app covers six main service areas: beauty, auto repair, medicine, tourism, entertainment and some other consumer services.